Teaching something as versatile as Jewish Studies to younger students is an interesting challenge. After all, you're introducing your class to a combination of history, religion, language and modern culture. As a teacher, you have a lot of modern tools at your disposal to give your pupils the best all-around education they can get. Read on for our recommendations on the top software tools to the classroom.
Interactive whiteboards
Interactive whiteboards are the modern equivalent of the old class board. They are essentially a big display, sometimes with built-in audio functions, and are either standalone smart screens or can be used in conjunction with smart devices or computers. By using one of these in your classroom, you can organise Hebrew spelling bees or project educational applications for class activities. Why not use the interactive whiteboard to record students giving presentations and provide feedback based on these recordings - it'll be a sure-fire way to keep all students engaged.
Tablets
Due to their screen size, tablets work well as a portable teaching device for children and are a great classroom tool. Your students can use their tablet as an ebook, a recording device or a photo camera to take with them to class and on field assignments. Tablets also connect to the internet, meaning your students have access to various apps such as Ji Tap to learn Hebrew, find out more about Passover or anything else relating to Jewish Studies.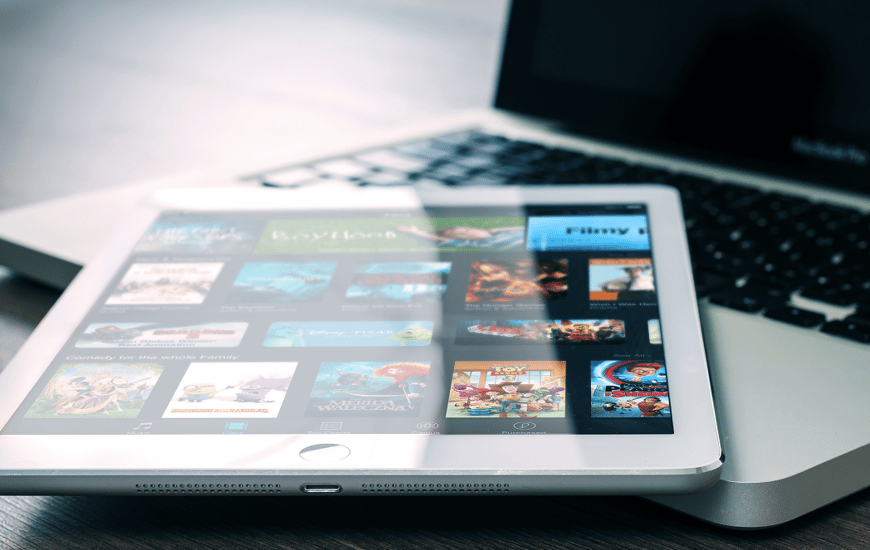 Cloud-based storage platforms
DropBox, and other cloud solutions like Google Drive or Microsoft OneDrive, are digital storage platforms you can use to aggregate your student's assignments. Just log in and create a folder per student to which they upload their homework. Using the comment function of these apps is a great way to efficiently review assignments and provide instantaneous feedback.
Online calendars
Class calendars are always important. Both parents and students need to be aware of when an assignment is due if there are upcoming tests and what field trips have been planned. Digital calendars, like Google calendar, are easy to set up, use and share. You can amend calendar items and define what type of access your students, their parents or prominent community members get. For instance, if a local dignitary is regularly coming to your classroom to give lectures on Judaism, grant them permission to update your calendar directly. Online calendars are embeddable on your school website, providing an at-a-glance view of the schedule for Jewish Studies.
Skype
Skype brings the entire world to the classroom. Through this app, your students can communicate live with other students worldwide. Skype enables teachers to organise calls between classrooms and students from other schools and have them discuss how Jewish Studies are approached in their respective communities. Skype is a good alternative if you have invited a guest lecturer, but they are unable to come to your classroom. Just have them login for a video chat. And if two students need to work together on an assignment after class? They are just a Skype call away from each other.
Blogs, videos and podcasts
There are many interesting bloggers, vloggers and podcasters online that will provide new insights on Judaism with the content they create. This type of user-generated content is a great source of inspiration for class assignments. Why don't you get your class to create their own written, audio or video content? For instance, have them do a video on Yom Kippur or write a blog about Purim. Once finished, upload their creation to the internet for parents and community members to see.
Educational apps
Ji Tap is a collection of educational apps for children developed by Jewish Interactive. You can use Ji Tap to teach your class about specific holidays and aspects of Jewish culture. Feeling creative? Have your class design their own apps and share them with the Ji Tap community.
Download Ji Tap now to get started and see what you and your students can create to enhance their Jewish Studies.