Bringing the inspiring perspectives of Jewish leaders to communities around the globe.
18 Min Leaders is Ji's new initiative to share and amplify the voices of Jewish leaders across the global Jewish community. Jewish Interactive creates digital apps and educational technology for Jewish and Hebrew education. Through our work we encounter and collaborate with amazing individuals and thought leaders that make the world of Jewish education, parenting and national community programming the vibrant space that it is today.
In our collaboration and partnerships with teachers, students and parents, Ji is the bridge that connects the people on the ground to the many people behind the scenes leading. Through hosting live interviews on Facebook, Instagram and YouTube the series makes available the thoughts, insights and inspiration from Jewish leaders and changemakers, for parents and educators around the globe.
The goal of each 18 Min Leaders broadcast is to give the viewer tangible takeaways that can positively impact their Jewish identity, thought, community and family. It is so rare that we have time to hear from diverse Jewish voices, coming out of North America, Europe and Israel. Through 18 Min Leaders, Ji is creating a collection of pathways and perspectives to success and we are posting it for you to share in that knowledge. We hope that as you watch you participate in the discussion by commenting and reposting the recordings to share with friends, colleagues and family.
Our first 18 Min Leaders was with Dr. Daniel Rose from The Rabbi Sacks Legacy Trust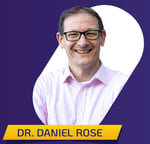 - Looking at the educational philosophy of the late Rabbi Lord Jonathan Sacks and how he inspired Jews and Non-Jews of all backgrounds to a life of leadership and values.
Since then, we have hosted: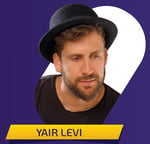 - Discussing struggle, appreciation and success, this interview includes an up close and personal live performance!
Author of "Becoming Israeli" - Akiva Gersh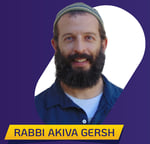 - Strengthening our connection to Israel and how to bring key aspects of Israeli society, culture and identity into our own lives and homes.
Founder and President of Hebrew at the Center - Arnee Winshall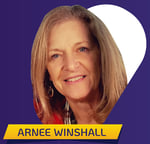 - Making change by creating relationships and working to bring positive disruption. How to make your vision come to life by putting what is important at the center.
Author of "The Prophetess'' and Jewish Environmental Leader - Evonne Marzouk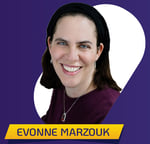 - Looking at Jewish environmental values and the Tikkun of the Heroine's Journey.
Hollywood Animator/Director/Producer (Disney, Netflix, Dreamworks). Inspirational Speaker, 'Life of Awesome!' Podcast Host - Saul Blinkoff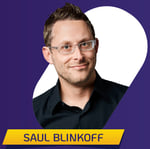 - Fulfilling your dreams and finding purpose and meaning in all aspects of life.
We have many more captivating interviews coming up including with accomplished author Rabbi Natan Slifkin who will be exploring the connection between Judaism and animals. Other topics will include positive parenting, technology & the growing mind, nurturing success, and so much more. We hope you can join us.
All of our 18 Minute Leader Interviews are available as Podcasts on Apple Podcasts.
You can find our schedule and all the recordings on our YouTube playlist and on our Ji Facebook page.
Follow Ji:
Twitter - @jewishinteract
Facebook - @JewishInteractive
Instagram - jewishinteractive
LinkedIn - jewish-interactive