The days are getting shorter and the nights are getting longer and we all know what that means….. Chanukah is on its way!
The Ji Tap Chanukah Collection is awesome. Here are '8 Bright Ideas' you can use to fire yourself up for some game creation for your child's Jewish Studies.
1) Light it up!
Using the 'Ask a question' feature in Ji Tap, you can Challenge your gamers with which candle they light first on the different nights of Chanukah.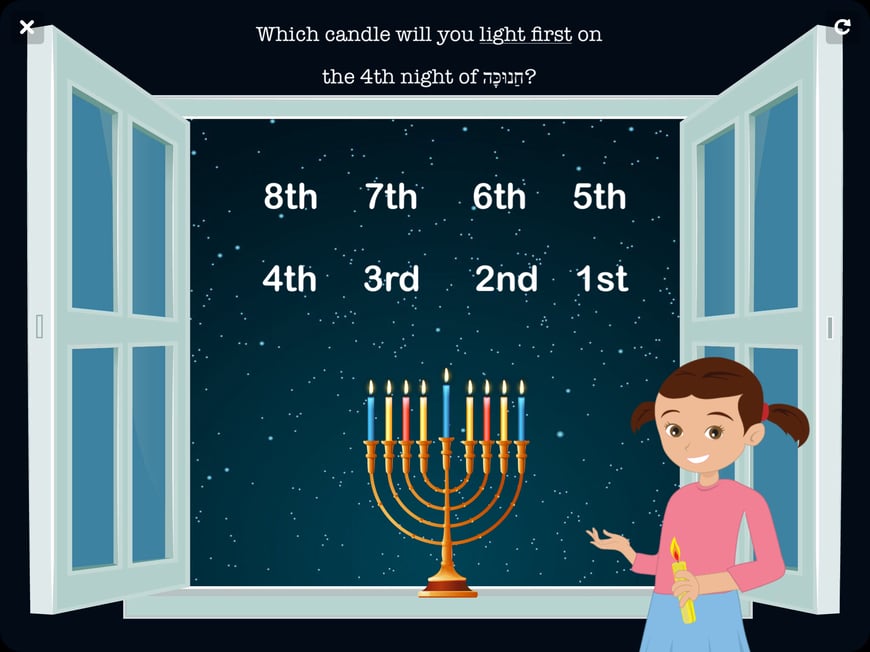 2) Sing along
Use the soundboard to teach the Brachot, Hanerot Hallalu and Maoz Tzur. Just insert the Bracha and songs, circle them with your finger and record your voice. It's so simple but very effective!




3) Mighty Maccabees
The story of Matityahu and the Maccabim is so exciting. Using the pictures and backgrounds from the Chanukah Collection design your scene. After that use the 'Say something' feature to tell over the gripping story of bravery and the miracle of the oil.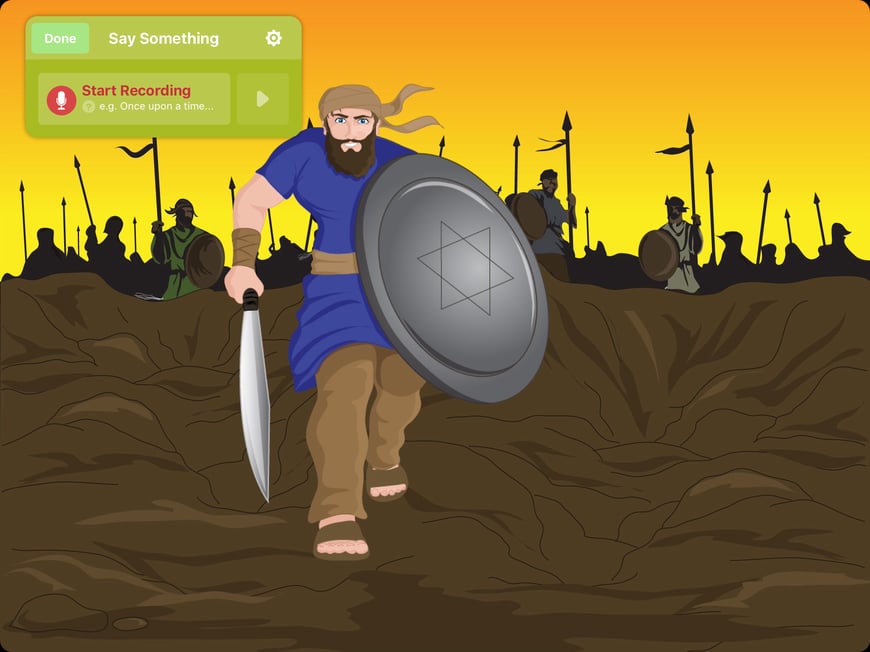 4) Characters conversations
The soundboard feature is great for learning about people and characters. Create a scene of all the story characters and have your gamers tap on them to learn their names and what they did during the battle with the Greek army.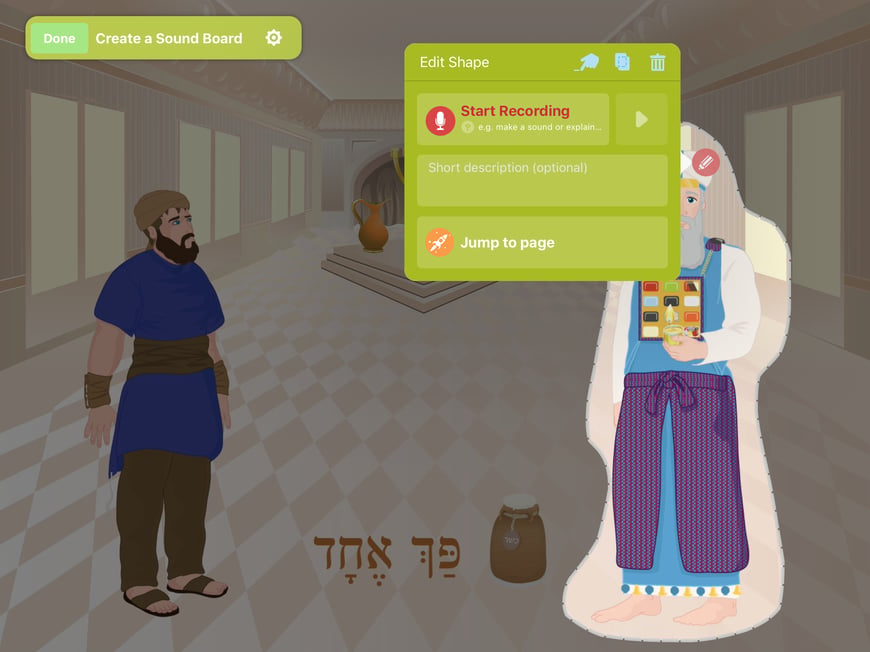 5) Dough-nut Forget
Everyone loves Chanukah food and Ji Tap can help whet your appetite.
Why not use the 'Tap 'n' Type' feature to identify the Hebrew words for doughnuts, latkes and oil.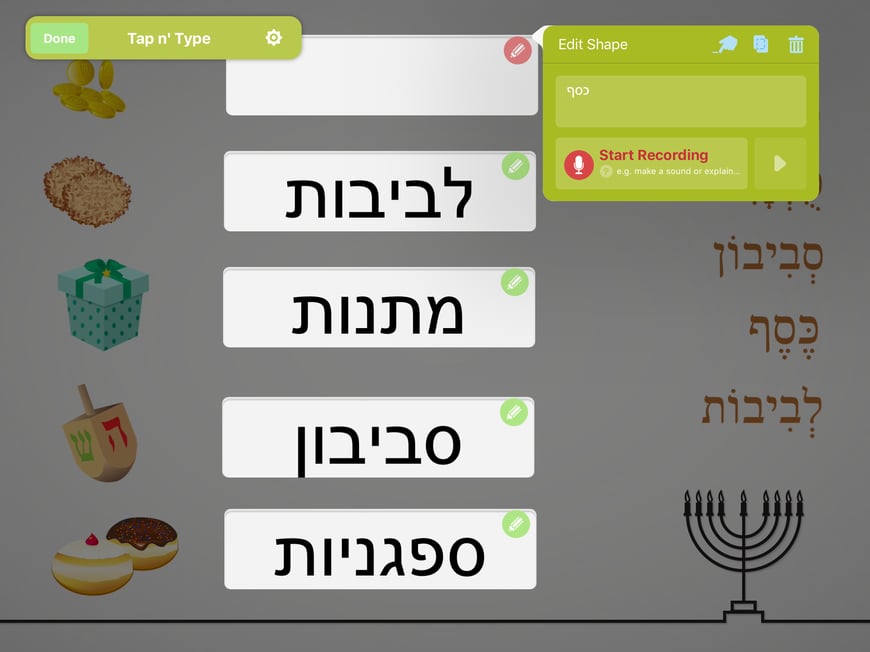 6) Don't know how to play Dreidel?
There are so many versions to this ancient game and they're all fun - check out this example:
7) Chanukah Quiz
For the more sophisticated Ji Tap user, you could insert a wordsearch/wordfind with all the key Chanukah words using the following website DiscoveryEducation to improve your child's Jewish Studies. Simply:
Create your wordsearch
Screenshot it
Crop the image and place on a white background.
Screenshot again and add the image in Ji Tap from your camera roll
Use the 'Ask a question' feature and highlight the words in the wordsearch for your answers.
See if you can master it!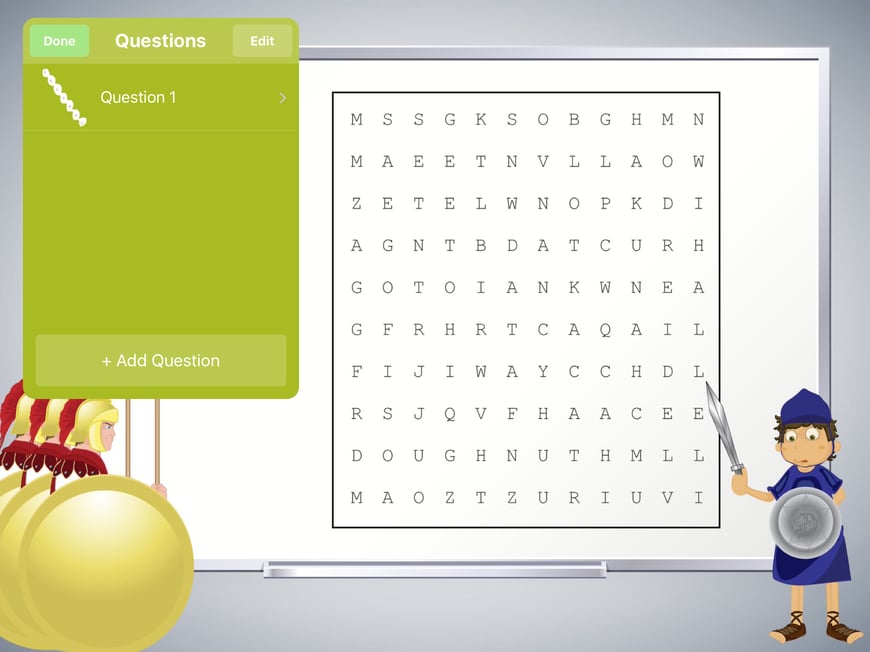 8) Living Lessons
Use a combination of the gaming features to teach the relevant lessons of Chanukah, such as Jewish Pride, be a light in the darkness and stand up for what you believe in.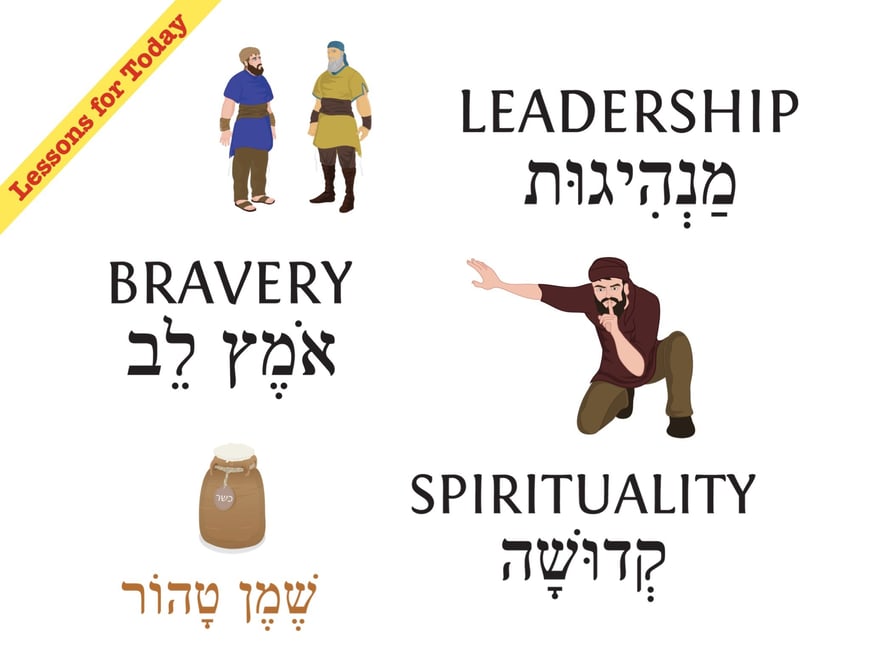 With Ji Tap the possibilities are endless - so why don't you brighten up the winter nights with your very own Chanukah Game?