Rosh Hashanah is not far away and, like anything that is important, preparation is key here. Having a checklist really helps make you keep track of what you need to be ready for the Jewish New Year.
Apple and honey -

Rosh Hashanah cards -

Personal growth list -

Menus -

Kids engaged with what Rosh Hashanah is all about - I'm sure that the school will do a great job on this -

Many schools indeed do a great job and teachers work hard to educate and make beautiful crafts for the Jewish New Year.
Here's a question for you:
How could you encourage your children or students to use technology positively and empower them to teach others about Rosh Hashanah?
There are young Jews around the globe, who aren't always privileged to get a full-on Jewish education but who would be able to access Jewish learning online.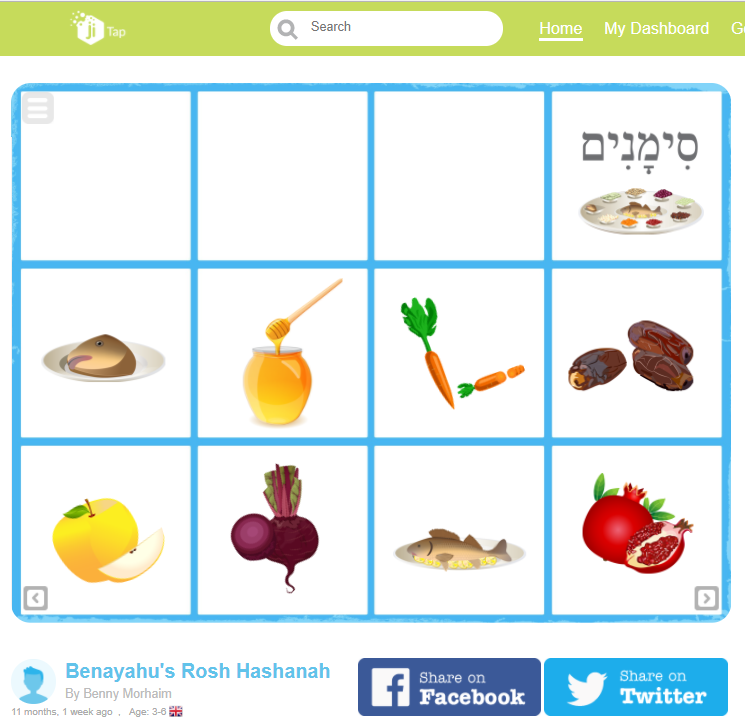 Ji Tap is a resource that both teachers and parents can use to get their pupils or kids to be creative and gamify Rosh Hashonah content to teach and engage others. With beautifully designed and unique Rosh Hashanah creation packs it really is easy. The stickers and backgrounds make creation so easy. from Shofars to apple and honey, its all there.
Here is a game that was made by Benny - an 8 year old boy from Manchester. His parents said he loved sharing his knowledge and even presented it to his class!
So why not motivate your kids not just to learn about Rosh Hashanah but to educate other kids and start creating on Ji Tap today? Download Ji Tap now and start learning.