For many people, the summer is about sun, fun, camp and vacation! However, it is also about planning and diarising for the future, and to do so, you need a Jewish Calendar.
And why?
Because you need to know when the Jewish holidays take place, what days you need to take off for Yom Kippur, and when you need to start planning your Chanukah shopping 😉.
But even though it is easy to 'Google' when Yom Kippur falls to know when to take time off from work, many of us do not understand the Jewish Calendar.
We

do not

understand

why the Jewish Year differs from the Secular year not only in cultural focus, but also in physical days.

We

do not understand

why the Jewish Day starts in the evening, and not in the morning like 'normal' days.

And we

do not understand

why our Jewish birthday and Secular birthday can differ so greatly.
Well, of course we could 'Google' these questions too – but frustratingly, many sites don't seem to explain the Jewish Calendar either clearly or comprehensively.
However, all this has changed with the launch of the Ji Calendar.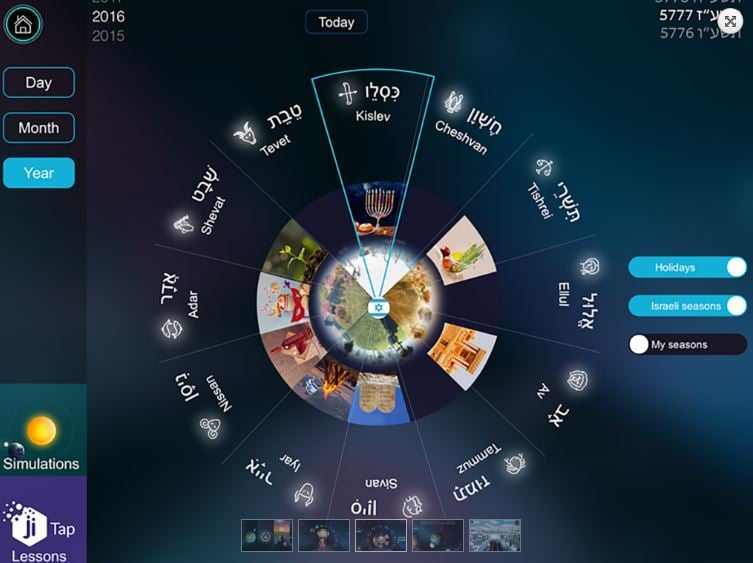 The Ji Calendar helps players learn and live the Jewish Calendar. It provides an incredible 3D Calendar, interactive lessons that teach about different aspects of the Jewish Calendar, and a great game that can be played by children and adults alike.
So this summer, as you enjoy your vacation time, while also planning your time, take a look at the Ji Calendar and learn a little more about the Jewish Calendar and Jewish time.
Click here to download Ji Calendar for free: