Jewish Interactive has rich resources for you and your children to use for the 6th annual Character Day this year (Sept 27-28, 2019):
#TechShabbat, #CultivatingCharacter, #CharacterDay, #24SixLife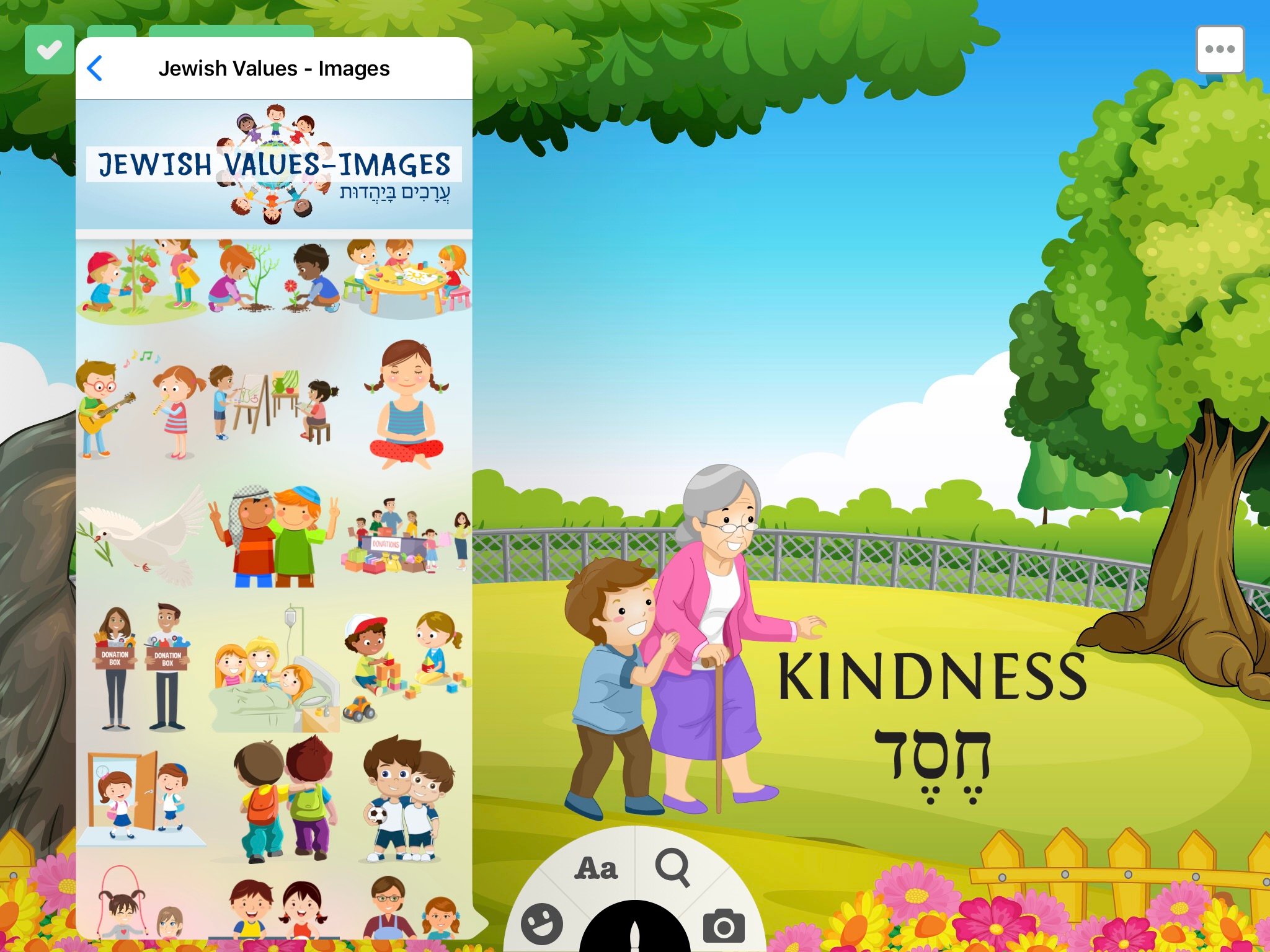 A screen from Ji Tap showing our creation pack for Jewish Values, which can be the basis for an interactive game
We're very excited to be official partners for the sixth annual Character Day on September 27-28, 2018!
This year's theme? Creating a Global Technology Shabbat Movement.
WHAT IS THE TECHNOLOGY SHABBAT MOVEMENT?
Inspired by the Jewish tradition of Shabbat, Technology Shabbats are a weekly 25-hour rest from the use of all technology with screens (smartphones, computers, tablets, and television). Character Day Director and Filmmaker - Tiffany Shlain and her family have been practicing Tech Shabbats for a decade, and has a book coming out about how technology impacts humanity and how society can use rest and reflection (shabbat) to better the world (tikkun olam).
WHAT IS CHARACTER DAY?
Character Day is an annual global event that brings together millions of people in schools, companies, homes -- anywhere people already gather -- to engage in character/Middot development (gevurah, chesed, hakarat hatov), which, science shows, leads not only to stronger school and career performance, but also to stronger, more engaged individuals and a more just world.

Last year alone over 200,000 groups participated in Character Day in 125 countries and all 50 states. We hope you'll join us for this global day by signing up your school, school district, classroom, company, organization, congregation, or group of any size.
Sign up here.