Let their imaginations run wild!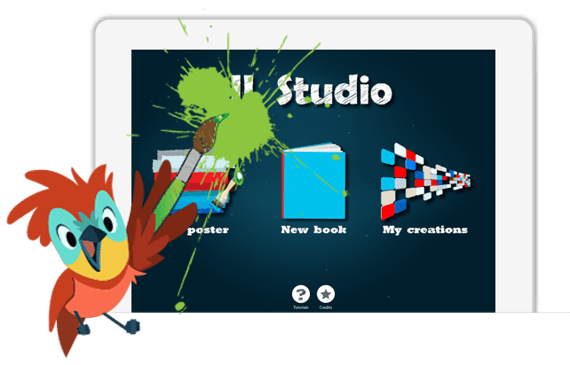 Download Ji Studio now (for FREE)!
Imagine. Create. Share.
JI Studio is a creation tool that encourages children to use their imagination so that they can create Bible/Tanach-themed posters, comics and books to share with friends and family.
With Ji Studio you can access:
Rich collections of Jewish-themed stickers

Story backgrounds

Hebrew letters, vowels and words

Songs and tefilot (prayers) relating to special themes

Torah texts to insert in Hebrew of English
Works offline, and can be used on PC, Mac or iPad.
For parents and educators: Lesson Plans
Visit the Ji Studio website dedicated to this unique content-creation tool:
Video tutorials on how to use the various functions

Detailed lesson plans for using Ji Studio to prepare for all upcoming festivals