Do you need fun and exciting resources for Purim?
We have the answer! Whack-a-Haman is an international collaboration between Jewish Interactive (based in South Africa, UK and Israel) and Martin J Gottlieb Jewish Day School (Jacksonville, Florida).
The students designed the game and its assets under the guidance of Jewish Interactive and their teacher. Jewish Interactive produced the game.
This interactive game educates chilldren on the importance of Purim whilst still being engaging and fun!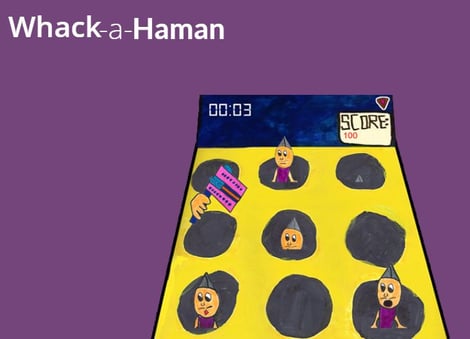 Download the fun app for your kids now!