When we are already trying to fit too many things into our over scheduled days, sometimes we just have to admit that we can't.
We'll try – for sure – and plan that great extension for Bright Bracha, who can afterwards help Average Jo while we sit with Gabe and go over the material step-by-step.
But then there is Curious Carmel, Cheeky Charlie and Perfect Penina. And Charlie's parents can't help him with his homework, so he is falling behind.
That's just red group – shall I go into Orange group, green and blue?
Sound familiar?
If you are teaching Jewish education, I can see you nodding.
Sometimes you just can't do it all. There just isn't enough time in the day. Good enough just has to do. Our average Jo will get it …. Our Bright Bracha may be bored, may disturb, may spend her days helping others, and our Slow-to-grasp Gabe's confidence will slowly but surely erode, however hard we try .
Here's where we wish for a magic wand... If only there were 30 of me so I can give each child what they need.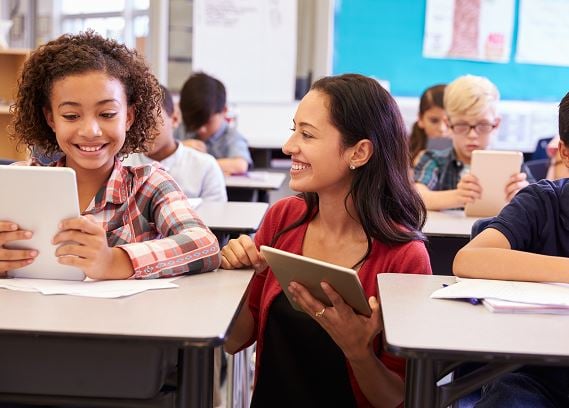 Well, I'm here to tell you there is no such thing! There's no magic wand and teaching Jewish education is tough, but we know that and we love it anyway. However, there are tools that can help a lot – I mean really make a huge difference.
I've seen the changes that come from using those tools: I've seen Gabe's confidence grow to the point that he's actually excited and wants to do extra work. And I've seen Cheeky Charlie still manage to do his homework even though his parents can't help.
With the magic of Ji Tap.
Ji Tap is not just a platform of games. When you log in it identifies your needs. If you identify yourself as a teacher, for example, you will see a personalized homepage that will highlight new games from the teachers/parents that you follow. When your students login, they'll see all the activities you've assigned them, with the due dates and comments you written for them.
You will go into an experience designed specifically for you to make the most out of Ji Tap. No two users will have the same experience.
So you can be teaching Hebrew – but with using Ji Tap, each student will get what they need. You can customize already created activities to make them suitable to the different levels in your class. Gabe can learn at his level and make huge progress and feel great. And Bracha can extend her knowledge and be stimulated, finally in a way she could only dream about.
Hebrew speakers will have access to activities in Hebrew, and Russian speakers in Russian.
And all this can be managed in minutes, as time is short. So, as a teacher, I can assign the right work to my groups, and then focus my time where it is most needed… or even focus on a fun experience in the classroom and leave the work to be completed at home. I will be able to see in real time when it has been done, how long it took and where they got stuck – helping me plan for tomorrow. I can even have the students create their own activities on Ji Tap, which will help me assess what they have learned.
It's not magic… but sometimes I cannot believe I taught without it…
Why not take a further look at Ji Tap to see how this tool can help you? Adapting and finding already existing materials for mixed-ability classes without spending more time than you have on them isn't impossible.. Not anymore.
Watch this to see why other teachers are choosing Ji Tap…
or access it via your desktop computer.