As we approach 10 weeks of pandemic lock-down, aside from health factors, one of the most crucial factors in people's pandemic experience is whether or not they have kids. Many non-parents may need to decide whether they'll use the extra hours in their days to take an online course, get in shape or binge a new show. Meanwhile those with young kids are doing their best to find ways to keep their kids engaged and connected to friends and family, as they find the uninterrupted time to work (or look for work) from home.

The usually heated debate about what amount of "screen time" is appropriate for kids of different ages, has cooled down as entire families adjust to living more of their lives online. Luckily, your kid's tablet can be used for way more than just YouTube videos of toy-unboxings, or games that serve them annoying ads every 30 seconds. Now is one of the best opportunities your family will have to discover amazing apps that will keep your kids connected, active and engaged.
The world's most popular language-learning app has a junior version for early readers and writers. Duolingo uses adaptive gamified learning to teach new vocabulary in a variety of languages and reinforces and repeats the words that you get wrong until they stick. The kid's version currently supports French and Spanish lessons with specially adapted lessons with more graphics and animations that help visual learners. Meanwhile, the adult version of Duolingo offers courses in 23 languages, including Hebrew for parents who want to be more helpful with Hebrew school homework.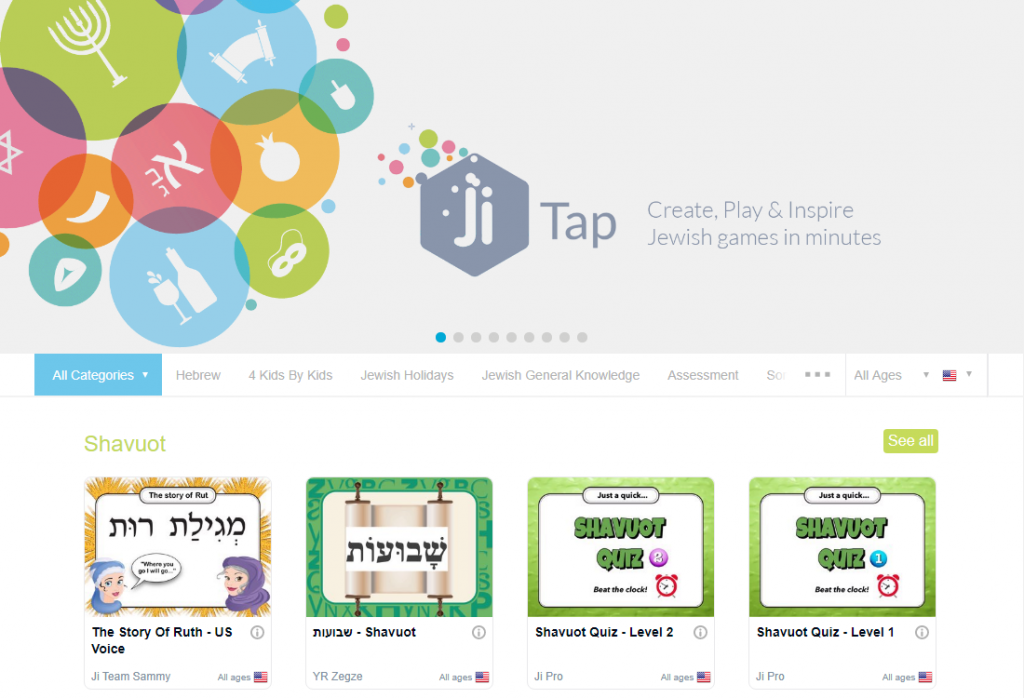 Whether or not your kids were enrolled in Hebrew Day School before the shut-down, this app designed by and for Jewish studies teachers contains a huge selection of fun and interactive content to teach kids Hebrew, Holidays and other Jewish subjects. JiTap content is frequently used by the Jewish Studies educators at Bialik Hebrew Day School, who were heavily involved in beta-testing of the platform before it launched this February. We're lucky enough to be sending our daughter to the school, where she is currently attending 2nd grade with a full-day online curriculum. Bialik already had a tech-integrated approach to education before COVID-19, and was one of the fastest schools to adapt to online learning for all grades when the decision was made to shut down in mid-March. For a further list of amazing online educational resources, Bialik Online shares resources that are available to the whole community.


One of the most difficult emotional impacts of the shut down for kids is the physical separation from friends and family – especially grandparents. While lots of amazing video chat platforms allow Bubbies and Zaydies to get some virtual facetime, it can be difficult to really connect, especially with younger kids. Enter Caribu, which brands itself specifically as "the best app for video calling your grand-kids." When kids and their grandparents connect on a Caribu video call, either participant on the call can choose from a simple and vibrant menu of books and games to share. After watching my 7 and 1-year-olds curled up together with an iPad while their grandmother read them bedtime stories, Caribu is now a regular part of our kids' app rotation.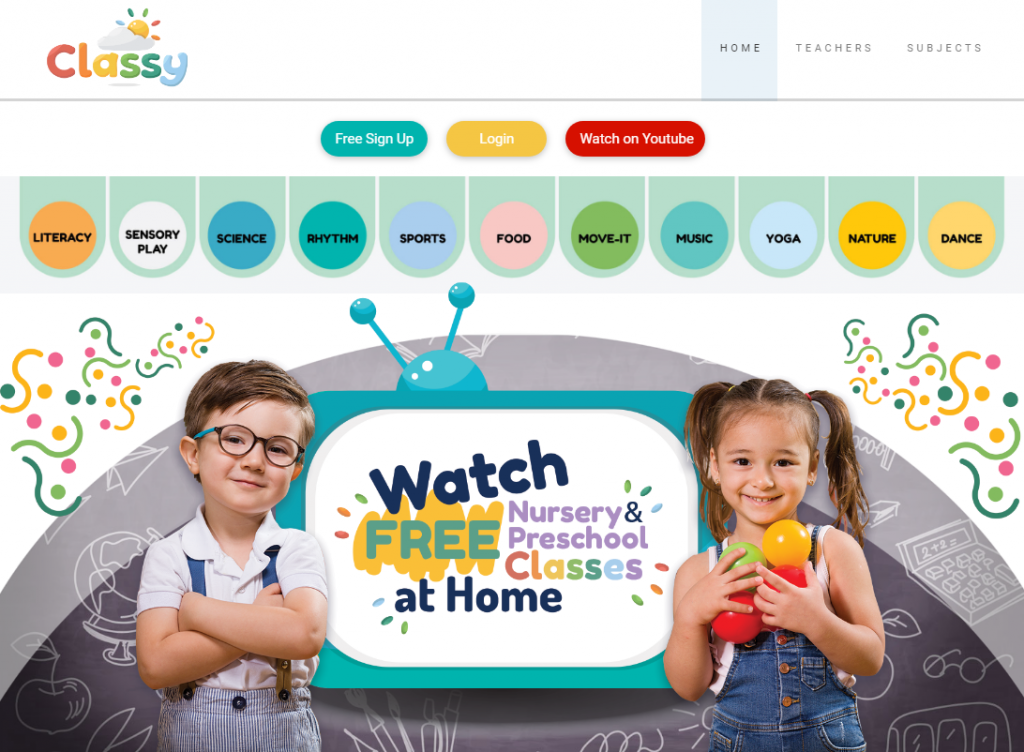 While there's a truly amazing selection of content for grade school kids who already have some basic reading skills, it's much more difficult to find high-quality content designed for very young kids. Classy was recently launched by Canadian educators as a free Early Childhood Education curriculum of streamed and on-demand series for nursery and preschool ages. With a weekly curriculum emailed to parents and a constant stream of content from 9 AM – 3 PM, 5 days a week, parents can leave it on the TV and hide the remote so that if kids end up in front of the TV, you now they're viewing quality educational content.
While it's definitely important for every parent to decide how much screen time their kids should be allowed each day, the current situation is leaving most families with little choice but to allow kids more access to their gadgets. Luckily, that doesn't mean that they're doomed to spend the summer hunched over a screen with glazed eyes, consuming hours of brainless content. These are just a few of the apps that will keep your kids energized, socially connected, and even getting some great Jewish content.