We all love birthdays, the gifts, the fun the attention!
Well Tu Bishvat - The Birthday of the Trees is not far away and just like we love the attention at our birthday, why don't you give Tu Bishvat some attention with the 'Make it Grow'.
Jewish Interactive have teamed up with Pj Library to create this treemendous app for your little one.

Help your children appreciate the wonder of nature

"Make it Grow" is a fun, engaging app that encourages young children (aged 3-5) to explore nature in a new creative way, while learning about the Jewish festival of Tu Bishvat, when we plant trees and care for the earth.
You could use 'Make it Grow' at home or in school, wherever you choose to play you're sure to learn a lot about what plants need to grow and get those little minds into the Tu Bishvat mood. Then take it outside and capture planting real seeds in our photo diary.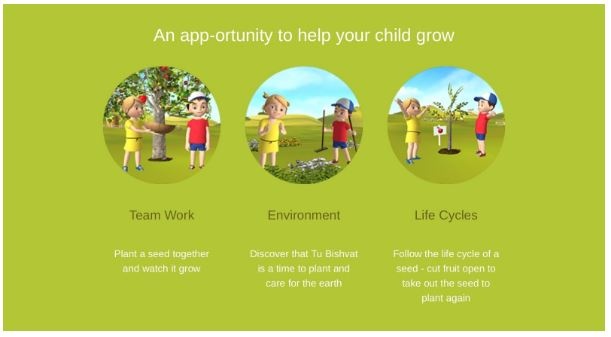 So why don't you download 'Make it Grow' today to learn come rain, snow or shine, all about how we can care for our planet this Tu Bishvat. Available across all platforms - download now!