Teaching Jewish Studies to children is hugely rewarding. You are, after all, contributing to the cultural upbringing of young members of your community. There are many resources available online to help free up time otherwise spent planning and designing your course. Using these resources, you can focus on what really matters: being a mentor and guide to your students.
Below are some examples of digital tools you can use to teach Jewish Studies.
1) LessonCast
LessonCast gives teachers access to short video slideshow testimonials on how to run courses covering various topics. The videos provide information through voice-overs and slides of the relevant course materials, key milestones to achieve or any other form of relevant information. Use these free video tutorials for fresh ideas on how to run your classroom. If you want to start creating your own videos, you can subscribe to the platform.
For more information on LessonCast, click here.
2) SchoolTube
Video creation and sharing has taken the digital world by storm ever since YouTube launched in 2005. SchoolTube is built on the same concept and is a great educational platform for children. As a teacher, you can rest assured SchoolTube is a well-moderated digital environment that prioritises eSafety.
For more information on SchoolTube, click here.
3) Storybird
This free platform will inspire students to write stories through the use of curated illustrations. The idea is for these visual aids to help kick-start your class's imagination. Storybird is currently used in over 400,000 K-12 classrooms worldwide and offers class management tools for you to monitor your students' activity.
For more information on Storybird, click here.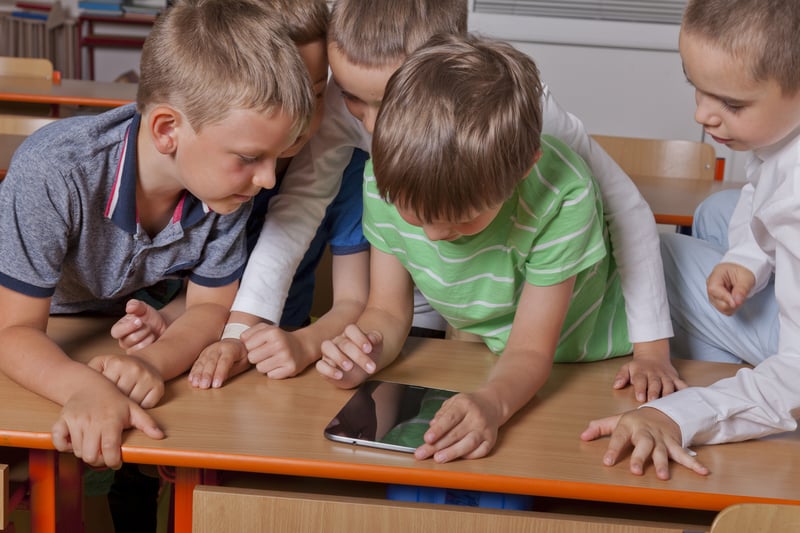 4) Edmodo
Edmodo lets you connect with students and parents. Using groups, you can assign homework or share a classroom schedule. Edmodo spotlight lets you aggregate useful digital information and apps into collections you can use in the classroom. The platform integrates with Google Apps, Microsoft products and mobile platforms for a seamless interactive experience.
For more information on Edmodo, click here.
This platform gives you the tools to quickly access or build games based on Jewish Studies. Choose from a wide variety of interactive games or have your class create their own puzzle, word-quiz or image matching game in a few easy steps. You can upload any game you've designed to the Ji Tap database. Using Ji Tap, your students become members of a thriving worldwide online Jewish community.
For more information on Ji Tap, click here.
6) The Lookstein Center
The goal of the Lookstein Center is to support the work of Jewish educators all over the world. This is done through various online programs that connect teachers to each other. You'll gain access to curricula, ideas on how to implement technology in class, and how to develop leadership through Jewish Studies. Have your school become a member and get full access.
For more information on the Lookstein Center, click here.
Sefaria is a non-profit organization dedicated to building the future of Jewish learning in an open and participatory way. They are assembling a free living library of Jewish texts and their interconnections, in Hebrew and in translation. With these digital texts, Judaics Teachers can create new, interactive interfaces for Web, tablet and mobile, allowing more people to engage with the textual treasures of our tradition.
For more information on Sefaria, plesae click here.
Technology has earned its place in a school environment, so you should use it to your advantage. The digital tools available in the 21st-century help create the best learning conditions possible to ensure your students get as much as possible out of their Jewish education. To find out more about how to become a 21st-century educator, download our guide.