While everyone is familiar with the Jewish New Year of Rosh Hashanah, many do not know that Judaism has a minor new year called Tu Bishvat or the 15th of the Hebrew month of Shvat. This year, Tu Bishvat is on January 31, 2018. Known in the Mishne as the Holiday of Trees, this once obscure holiday took on a new meaning as Jewish people returned to plant and rejuvenate the land of Israel in modern times. In fact, as an annual tradition, all schools in Israel head out from the classroom to the fields to plant new seedlings on this day.
Make It Grow - A Tu Bishvat App (download here) was created by Ji and allows parents and children alike to delve into the meaning of this wonderful Jewish agricultural holiday. "Make it Grow" is a fun, engaging app that encourages young children (aged 3-5) to explore nature in a new creative way, while learning about the Jewish festival of Tu Bishvat, when we plant trees and care for the earth. Furthermore, the app user will be inspired to find new meaning in Jewish blessings and traditional songs and fruit, which mark this festive day.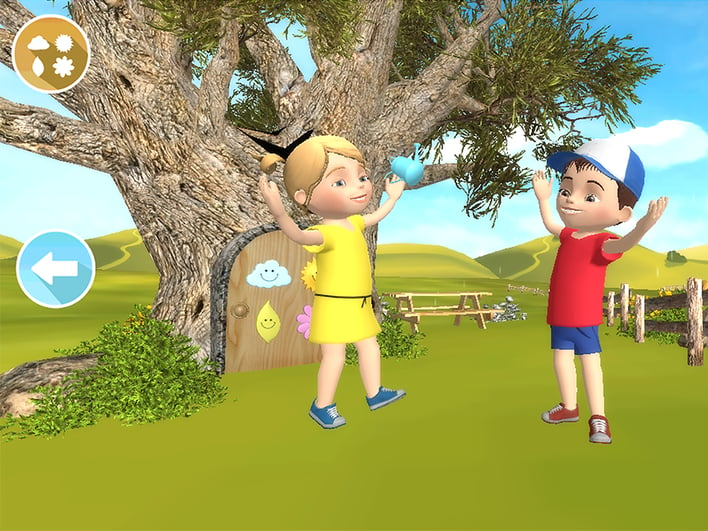 The Blessings: As we know, every Jewish holiday is marked with special blessings and foods (except for Yom Kippur of course). For instance on Shabbat we bless and drink wine and on Passover we eat and bless Matzah (and drink lots of wine as well.) On Tu Bishvat we focus on the end of the winter (at least in Israel and the northern hemisphere) and the rejuvenation of nature, as it begins to awaken from its slumber and blossom and bloom. Therefore on this day when we eat a variety of new fruits, we make the Shehecheyanu Blessing, which thanks the Almighty for allowing us to reach and celebrate the occasion. On all fruits we make the blessing of Haetz, which is recited on all fruits from trees.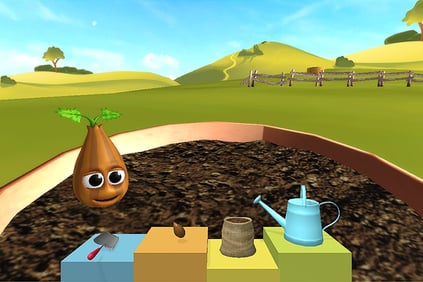 Seeds of Consciousness: The app helps children learn all about the importance of trees and nature in Jewish tradition and how we can all play a role in helping to preserve our planet. The app has wonderful songs, both traditional and modern, which will instil the values of planting and preserving our wonderful God-given world. As the Bible says in Genesis, people were placed in this world "to guard it and work it", we all have a special role and Tu Bishvat activities like planting will bring it home.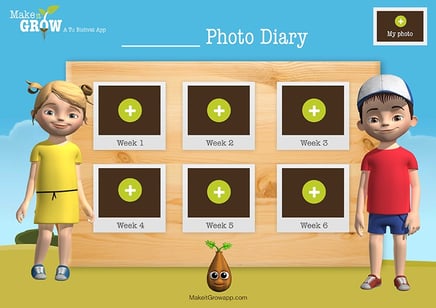 Keep a Diary: Keeping within the spirit of the day, the app challenges your children to plant and keep a record of the types of planted seeds. Make your children proud of their handiwork through keeping a pictorial diary of their planting activities. There is no better place than up on the refrigerator door. Hint, give your children parsley seeds, which will grow in time for Passover and can be used in the Seder, it will help connect the holidays and make it even more exciting and interactive for the children.